Doculicious Examples
Doculicious lets you make much more than just web forms. It can be used to build many different types of documents, each with a web form for easy data entry, while still providing a great looking PDF download. Or, turn off the download for just web form usage. It's up to you.
Here are just a couple of examples - real and mock templates that show what can be done with doculicious. These are available for members to freely use, copy and modify. So if you have to create a template, just copy one thats close and modify it to what you need.

Application or Booking forms
Here we have a booking form for a mock community hall. The 2 examples below both use the same template, the second one just has a custom style applied to match our website and the PDF download has another, different style.
View Standard Template View Styled Template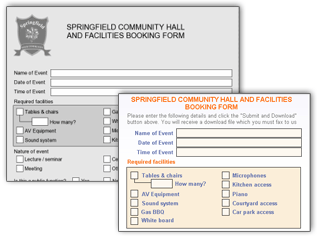 Government Forms
This is an Australian Government form, one of many created specifically for our clients. If you're an Industry or Government body or have a related website, you could enhance your services by providing similar forms for your members.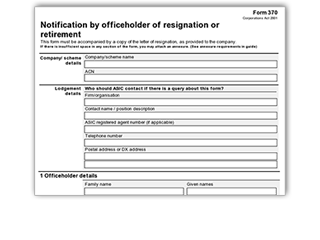 Any type of printable form
Doculicious can make a huge range of documents, all with a front-end web form for easy editing. Here's a great looking Award Certificate that could be put on your intranet for the Employee of the Month or just used direct from doculicious.