Easily create embeddable web forms that generate PDF documents

| | | | |
| --- | --- | --- | --- |
| | | | |
| Create any type of form with our simple form designer. No HTML or programming required. | Quickly put forms onto your website with just a simple Copy and Paste. | After form completion, your users receive a fully formatted PDF document of their data. | Download your form data in multiple formats from our secure website or through our API. |

Create a web form in minutes that generates PDF!
Doculicious lets you create web forms that generate PDF files.
Upload your existing PDF forms and Doculicious will convert them to web forms.
Easily design and build your forms using our web based WYSIWYG tool.
Get the generated PDF emailed to you or multiple custom address fields.
Doculicious will automatically create a web form you can embed on your site.
The web form will fill-in and generate a PDF file when submitted.
Simple, Safe and Secure.



or read more on how we can benefit your business.

Here are a few ways Doculicious can help your business ...
Get emailed when your forms are submitted

Process orders as soon as they are made.
Forward completed forms to the people in your company that need them.
Attach the PDF file or CSV to notifications for easy import into many systems.
No more handwritten forms - for you or your clients

Remove error prone steps in your business processes.
Increase sales and decrease client frustration.
Make it easy for people to do business with you.

Keep your visitors engaged - place editable PDF style forms within your site

Gather client information before they leave your site.
A simple copy and paste is all it takes to put forms on your site.
Integrate forms into your site with just a couple of easy steps.
Track, manage and process your form entries

Access and export all your data in multiple formats.
A powerful developer API provides unlimited integration potential.
Easily manage your forms through our simple entries search screen.

Doc Automation
Form Examples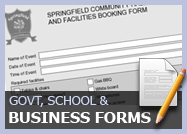 Forget about re-typing all those handwritten paper forms. Save Time & Money - use us for your applications, registrations, purchase orders, HR, or insurance forms.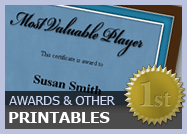 Easily create full color printable templates for any occasion. Award certificates, party favors & boxes, candy wrappers. The only limit is your imagination.
Contact us
for quotes on building custom templates, or
sign up
for free and build them yourself.
Doculicious Reviews
"... simplifies the whole process of form completion for your customers and makes it easy for you to track and process completed forms ..."

"... geared to help web developers and designers who want to easily make web forms that create PDF documents ..."

"... forms are entirely customizable, so that the webmaster can make them match the style and design of his site ..."

Important Features
Safe and Secure
Every Doculicious account can take advantage of our industry standard 128 bit SSL encryption for form submissions, account login and entry access.

Read more about our security, and see how easy it is to use SSL on your forms.
Developer API
Doculicious provides a powerful developer API that gives you the ability to programmaticaly access the entries saved to your forms.

Read about the Developer API and how it can help you integrate fillable PDF style forms into your current website .